PAWNY Fall 2023 Discussion Group Series - "The New Psychiatric Medications"
Time: 7:00 p.m. - 9:00 p.m.
Location: Online via Zoom (link to be sent to participants 2-3 days prior)
Presented by: Adam Ashton, MD
Program Summary
New psychiatric medications come onto the market every year and it is a challenge for therapists to stay updated on advances made in psychiatry. It is important for us to be able to identify the medications that might be of benefit to our clients, especially if previous medications have been ineffective or have had high side effect profiles for particular clients. In this presentation, Dr. Ashton will introduce participants to some of the newer medications along with their side effects and dosing options. He will provide us with information about which medications to recommend based on our client's presenting symptoms and diagnoses. This program has also been opened to UB's psychiatric residents so that they can receive this training as well as meet those of us in the psychology community. A significant portion of this program will allow for questions and case discussions.
Presenter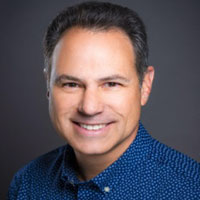 Adam Keller Ashton, M.D., M.S., DLFAPA has served as Clinical Professor of Psychiatry with the Jacobs School of Medicine and Biomedical Sciences, is a distinguished fellow of the American Psychiatric Association along with working in full-time private practice as a partner with Suburban Psychiatric Associates. He has over 100 published book chapters, abstracts, posters and articles and has written extensively for psychiatric journals on treatment-induced sexual dysfunction. He is certified by both the National Football League and Major League Baseball as an ADHD evaluator. He has lectured widely, having given over 2500 presentations and has been an invited guest lecturer at dozens of national symposia. He has spoken on behalf of over 45 pharmaceutical and medical education companies in addition to the American Psychiatric Association.
Dr. Ashton also was awarded the State University of New York at Buffalo Department of Psychiatry teaching award for outstanding contributions to medical student education and the Sandoz Award in recognition of superior academic achievement and contribution to health care the first ever Buffalo Medical Group Award for contributions to my profession and community. He has been named to America's Top Doctors 24 times. Dr. Ashton received his Bachelor's degree from Cornell University's College of Arts and Sciences. He received his medical degree from the State University of New York at Buffalo School of Medicine after completing his Master's degree at the same facility. He was elected to Alpha Omega Alpha national medical honor society. He completed his residency in psychiatry also at the State University of New York at Buffalo, where he was Chief Resident, with subsequent training in sex therapy at the Robert Wood Johnson School of Medicine in New Jersey.
Instructional Level: Introductory
Target Audience: PAWNY Psychologists, PAWNY Student Members, Psychiatric Residents
Statement of Sponsorship: Psychological Association of Western New York, Inc. (PAWNY) is recognized by the New York State Education Department's State Board for Psychology as an approved provider of continuing education for licensed psychologists #PSY-0120.
CE Credits: 2 CE for NYS Psychologists
Program Objectives
At the conclusion of this program, participants will be able to:
Identify the names and indications for the primary non-generic medicines used in psychiatry.
List the doses and side effects commonly associated with these medicines.
Describe some decision-making points to discern when to use these medications.
Program Schedule:
6:45pm: Sign In
7:00-8:00pm: Presentation of material
8:00-9:00pm: Discussion/Q&A
PRICING:
Workshop Registration Cost:
$70.00 for PAWNY members in PCEMP

$90.00 for PAWNY Members not in PCEMP

$110.00 Non-PAWNY NYS Psychologists

$20.00 for Doctoral Psychology Students & Interns
CE certificates will be provided for all NYS psychologists who attend this program in full and who complete/return a program evaluation. Please indicate your license type and license number on your registration form.
Registration Deadline: Friday, December 1st, 2023
To receive continuing education credit, you must attend the program in its entirety. This will be verified online attendance at the beginning & end of the program. A program evaluation will be sent to you by email. The program evaluation must be completed and returned within 7 days. CE Certificates of Attendance will be sent electronically within 14 days post event upon the receipt of a completed program evaluation and verification of attendance. No certificates will be awarded without a submitted evaluation.
---