PAWNY Fall 2023 Workshop - "Maintaining Professional Boundaries: Exploring Ethical Obligations of Mental Health Professionals"
Time: 9:30 a.m. - 12:45 p.m.
Location: Online via Zoom
Presented by: Kathryn S. Krause, PhD, LD, MSW
Program Summary
Mental health professionals are charged with the legal and ethical responsibility to maintain professional boundaries, but the obligation isn't always so easy to discern. This course brings real-world context to ethical concerns often experienced by professionals in practice in maintaining appropriate professional boundaries. This course will provide a framework to contemplate ethical dilemmas and make informed decisions that insulate professionals from legal liability while protecting clients from harm.
Presenter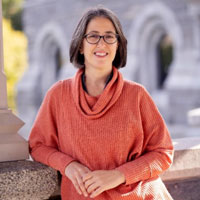 Kathryn Krase, PhD, JD, MSW is the Principal Consultant with Krase Consulting. She is an expert on professional ethics and the intersection of ethics with legal responsibilities. She has years of experience consulting with government and community based organizations to develop policy & practice standards. She also has an extensive list of publications and speaking engagements on the topics of law, ethics, child advocacy, and family issues.
Instructional Level: Introductory
Target Audience: Licensed NYS Psychologists & PAWNY Student Members
Statement of Sponsorship: Psychological Association of Western New York, Inc. (PAWNY) is recognized by the New York State Education Department's State Board for Psychology as an approved provider of continuing education for licensed psychologists #PSY-0120.
CE Credits: 3 CE
Program Objectives
After completing the program, participants will be able to:
Describe the ethical and legal responsibility of mental health professionals to maintain appropriate professional boundaries with their clients.
Define dual relationships.
Apply a framework to minimize potential harm to clients and the professional whenever dual relationships are not avoidable.
Describe how to demonstrate that a client has not been exploited or coerced, intentionally or unintentionally.
Program Schedule:
9:15-9:30am: Sign-In
9:30-10:45am: Morning A: Revisiting Ethics in Professional Practice, Understanding Professional Boundaries, Q & A
10:45-11:00am: Break
11:00-12:45pm: Morning B: Drawing the Lines (Case Examples), Protecting Yourself from Ethical & Legal Liability, Q & A
PRICING:
Workshop Registration Cost:
$40.00 PAWNY Member

$60.00 Non-PAWNY Psychologist or Mental Health Professional

$20.00 PAWNY Student Member
Registration Deadline: Tuesday, October 31st, 2023
To receive continuing education credit, you must attend the program in its entirety. This will be verified online attendance at the beginning & end of the program. A program evaluation will be sent to you by email. The program evaluation must be completed and returned within 7 days. CE Certificates of Attendance will be sent electronically within 14 days post event upon the receipt of a completed program evaluation and verification of attendance. No certificates will be awarded without a submitted evaluation.
---