PAWNY Zoom Discussion Group - "Medical Marijuana: What Clinicians Need to Know"
Time: 9:00 a.m. - 11:00 a.m.
Location: Online via Zoom.
Presented by: Laszlo Mechtler, MD, Director of the DENT Cannabis Clinic
Program Summary
As the Director of one the nation's largest physician-led medical cannabis clinics, Dr. Mechtler brings a unique perspective to the use of cannabis therapy in clinical practice. Over the course of his presentation, participants will be immersed in the long history of this plant as a medical treatment and exposed to the many nuances and faux pas that surround cannabis. Upon completion of the lecture, members of the audience should have a newfound appreciation for cannabis and its role in a comprehensive treatment plan.
Presenter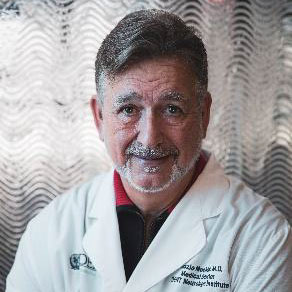 Dr. Mechtler is the Director of the DENT Cannabis Clinic, which has more than 15,000 patients certified through the NYS MMJ program and continues to grow each day. He is a Professor of Neurology and Oncology at the State University of New York at Buffalo and is the Medical Director of the DENT Neurologic Institute. He is UCNS certified in Neuroimaging, Neuro-Oncology and Headache Medicine and has served on the Executive Committee for BrainPAC through the American Academy of Neurology (AAN). Dr. Mechtler has published some of the first major retrospective research trials on Medical Marijuana in Headaches and other neurologic disorders. Dr. Mechtler lectures both nationally and internationally and is recognized as a leader in the fields of Neuroimaging, Headache Medicine, Neuro-Oncology, and Medical Cannabis.
Instructional Level: Introductory
Target Audience: NYS Licensed Psychologists and PAWNY doctoral students.
Statement of Sponsorship: Psychological Association of Western New York, Inc. (PAWNY) is recognized by the New York State Education Department's State Board for Psychology as an approved provider of continuing education for licensed psychologists #PSY-0120.
CE Credits: 2 CE
Program Objectives
Participants will be able to:
Identify many of the differences between hemp-based CBD and medical marijuana
Describe ways that cannabis therapy can be integrated into clinical practice to achieve efficacy and avoid side effects
Identify appropriate procedures for referring to DENT Cannabis Clinic
Program Schedule:
8:45-9:00am: Sign in period/Introductions
9:00-10:00am: Presentation & Case Studies
10:00-11:00am: Discussion/Q & A
PRICING:
$30.00 for PAWNY Members in PCEMP
$50.00 for PAWNY Members not in PCEMP
$15.00 for PAWNY Doctoral Student Members
$70.00 for non-PAWNY Mental Health Professionals
CE certificates will be provided for all NYS psychologists who attend this program in full and who complete/return an online program evaluation. Please indicate your license type and license number on your registration form.
Registration Deadline: Wednesday, February 8, 2023
To receive continuing education credit, you must attend the program in its entirety. This will be verified by online attendance at the beginning & end of the program. You will need to remain on screen for verified attendance. A program evaluation will be sent to you by email. The program evaluation must be completed and returned within 7 days before CEs can be awarded. CE Certificates of Attendance will be sent electronically within 14 days post event upon the receipt of a completed program evaluation and verification of attendance. No certificates will be awarded without a submitted evaluation.
---