PAWNY ARTF Zoom Fall Workshop - "Essential Elements for Working with Racial Trauma: Incorporating Critical Consciousness in Clinical Practice"
Time: 9:00 a.m. - 12:15 p.m.
Location: Online via Zoom (link to be sent to participants 2-3 days prior)
Presented by: Alex Pieterse, PhD
Program Summary
This program will focus on racial trauma as a type of psychological outcome experienced by people of color in response to experiences of racism. Various types of racial trauma will be identified, and a review of the current literature associated with the assessment of racial trauma will be provided. The program will identify important elements for clinical practice when responding to racial trauma and will focus on an important therapist attribute –critical consciousness – as a fundamental and essential variable for effective racial trauma intervention and prevention.
Presenter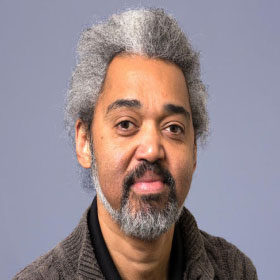 Alex Pieterse, Ph.D., is an Associate Professor in the Counseling, Education, & Developmental Psychology Department and the Director of the Institute for the Study of Race & Culture at Boston College. He is actively involved with research related to the psychosocial aspects of race & racism, racial trauma, and anti-racism training and self-assessment. He also maintains a psychotherapy practice.
Instructional Level: Introductory
Target Audience: NYS Licensed Psychologists, Doctoral Psychology Students & Interns
Statement of Sponsorship: Psychological Association of Western New York, Inc. (PAWNY) isrecognized by the New York State Education Department's State Boardfor Psychology as an approved provider of continuing education for licensed psychologists #PSY-0120
CE Credits: 3 CE
Program Objectives
After completing the program, participants will be able to:
Identify 5 psychological outcomes associated with the experience of racism as informed by the empirical literature.
Describe 5 elements of clinical practice associated with effective racial trauma intervention and prevention.
List 3 behavioral approaches to developing critical consciousness associated with the development of a mature racial identity and the adoption of an anti-racist approach to clinical practice.
Program Schedule:
8:45am: Sign in period/Introductions
9:00-10:30am: Morning A: Review of Racial Trauma Literature & Clinical Intervention
10:30-10:45am: Break
10:45-12:15pm: Morning B: Strategies for facilitating Critical Consciousness and Racial Trauma Prevention.
PRICING:
Workshop Registration Cost:
$70.00 for PAWNY members in PCEMP

$90.00 for PAWNY Members not in PCEMP

$110.00 Non-PAWNY NYS Psychologists

$20.00 for Doctoral Psychology Students & Interns
CE certificates will be provided for all NYS psychologists who attend this program in full and who complete/return a program evaluation. Please indicate your license type and license number on your registration form.
Registration Deadline: Wednesday, November 2, 2022
To receive continuing education credit, you must attend the program in its entirety. This will be verified by online attendance at the beginning & end of the program. You will need to remain on screen for verified attendance. A program evaluation will be sent to you by email. The program evaluation must be completed and returned within 7 days before CEs can be awarded. CE Certificates of Attendance will be sent electronically within 14 days post event upon the receipt of a completed program evaluation and verification of attendance. No certificates will be awarded without a submitted evaluation.
Refund/Grievance Policies: Full refunds available up to 7 days prior to the event with no refunds offered after that date. If PAWNY has to cancel the program for any reason, participants will be notified by email and fully refunded. Any grievances regarding this program should be submitted in writing to the Chair of the CE Committee at ceprogram@pawny.org in a timely manner.
---