PAWNY/ARTF Sponsored Winter Workshop - "Moving from Competency to Responsiveness: Broaching Conversations Around Race, Power, and Privilege"
Time: 9:00 a.m. - 12:15 p.m.
Location: On-Line/Zoom (link to be sent to participants 2-3 days prior)
Presented by: Dr. Amani Johnson
Program Summary
The goal of this program is to increase competency around broaching skills in the clinical setting. Research on the importance of broaching will be discussed and attendees will learn techniques to enhance this skill and foster brave space in therapy. Additionally, we will discuss our ethical responsibility to practice cultural responsiveness and address power/privilege in the room while disrupting systems of structured inequity outside of the therapeutic room.
Presenter Credentials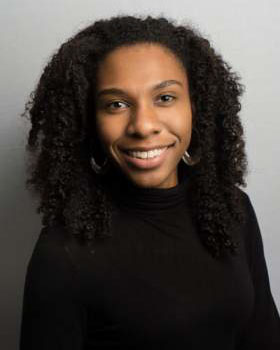 Dr. Amani Johnson received her doctorate in Counseling Psychology from the University at Buffalo and is passionate about bridging the gap between mental health resources and Communities of Color. In her work, she aims to center the needs of communities that have been marginalized; challenging the status quo and creating an environment of empowerment for all clients. Amani values empathy, accountability, and self-compassion from a personal and professional perspective. She believes that mental health and wellness is a foundation for you to become the best version of yourself.
Instructional Level: Introductory
Target Audience: NYS Licensed Psychologists and other mental health professionals
Statement of Sponsorship: Psychological Association of Western New York, Inc. (PAWNY) isrecognized by the New York State Education Department's State Boardfor Psychology as an approved provider of continuing education for licensed psychologists #PSY-0120
CE Credits: 3 CE (additional fees may apply)
Program Objectives
Apply APA guidelines in psychotherapy with regards to multicultural responsiveness in clinical work with White students and students of Color.
Identify the impact of intersecting identities on the therapeutic process, specifically around race, ethnicity, and culture.
Develop conceptualization and broaching skills that are responsive to a nuanced understanding of multiculturalism and "diversity."
Program Schedule:
8:15-9:10am: Sign-In & Introductions
9:10-10:10: Morning A: Didactics on relevant research/concepts and small group discussions.
10:10-10:25: Break
10:25-11:25: Morning B: Experiential learning and application of concepts via case discussion/role play and awareness activities.
11:25-11:35am: Break
11:35-12:15pm: Morning C: Group discussion (Report-Out) of activities and Q&A
PRICING:
Workshop Registration Cost:
$30.00 for PAWNY CE Membership Program Participants*
$30.00 for PAWNY Members who do not want a CE Certificate
$30.00 for PAWNY Doctoral Students
$60.00 for PAWNY members not in the PCEMP program but who do want a CE Certificate**
$70.00 for Non-PAWNY members
CE Cost:
Free for PAWNY CE Membership participants*
CE Certificates for NYS Psychologists who are not in the PAWNY CE Membership program are available. Please indicate license type and license number on your registration form.
* For more information on the PAWNY CE Membership Program visit: https://www.pawny.org/ce-membership-program.asp
** CEs can only be provided to NYS psychologists.
Registration Deadline: Tuesday, February 1, 2022
To receive continuing education credit, you must attend the program in its entirety. This will be verified by online attendance at the beginning & end of the program. You will need to remain on screen for verified attendance. A program evaluation will be sent to you by email. The program evaluation must be completed and returned within 7 days before CEs can be awarded. CE Certificates of Attendance will be sent electronically within 14 days post event upon the receipt of a completed program evaluation and verification of attendance. No certificates will be awarded without a submitted evaluation.
Refund/Grievance Policies: Full refunds available up to 7 days prior to the event with no refunds offered after that date. If PAWNY has to cancel the program for any reason, participants will be notified by email and fully refunded. Any grievances regarding this program should be submitted in writing to the Chair of the CE Committee at ceprogram@pawny.org in a timely manner.
---