PAWNY Zoom Workshop - "DBT For Everyday Practice"
Time: 9:00 a.m. - 12:15 p.m.
Location: Online via Zoom.
(Registrants will be sent the zoom link via email 2 days prior to the event.)
Presented by: Amberly Panepinto, Ph.D. and Carissa Uschold-Klepfer, LCSW-R, RYT
Program Summary
Presenters will provide an overview of DBT theory and skills typically taught in DBT Skills Training groups and teach participants about DBT tools that can be used in clinical work with individual clients, including Diary Cards and Behavior Chain Analysis. There will be opportunities for role-play and experiential exercises.
Presenter Credentials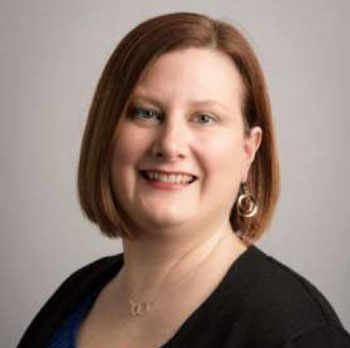 Amberly Panepinto, Ph.D. holds a Ph.D. in Clinical Psychology from Miami University. She completed a two-week intensive DBT training at Behavioral Tech (A Linehan Institute Training Company) in 2011 and served as the DBT Team Leader at University at Buffalo Counseling Services. She currently works for CHE Behavioral Health Services where she provides teletherapy to adults with severe mental health concerns in an assisted living facility.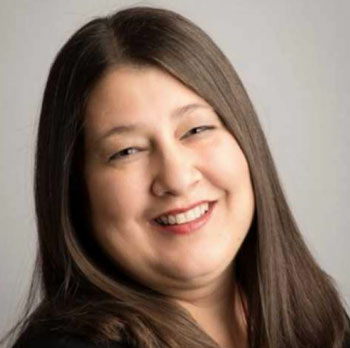 Carissa Uschold-Klepfer, LCSW-R, RYT is a graduate of the University at Buffalo School of Social Work and is a Licensed Clinical Social Worker. Carissa has worked at University at Buffalo Counseling Services for the past 14 years. She serves as the Assistant Director for Outreach, Suicide Prevention Coordinator and Eating Disorder Treatment Team Coordinator. Carissa completed intensive Dialectical Behavior Therapy training through Behavioral Tech in 2011.
Instructional Level: Introductory
Target Audience: Licensed NYS Psychologists
Statement of Sponsorship: Psychological Association of Western New York, Inc. (PAWNY) is recognized by the New York State Education Department's State Board for Psychology as an approved provider of continuing education for licensed psychologists #PSY-0120.
CE Credits: 3 CE (additional fees may apply)
Program Objectives
Describe the Biosocial Theory of Dysregulation.
List and describe DBT coping skills.
Apply DBT concepts and tools (diary card, behavior chain analysis) to clinical practice.
Program Schedule:
8:45am: Sign-in Period
9:00-10:30: Overview of DBT: History, Biosocial Theory of Dysregulation, typical DBT programs vs UB counseling program, skills part I: mindfulness, distress, tolerance.
10:30-10:45: Break
10:30-10:45: Skills part II: emotion regulation, interpersonal effectiveness, diary cards: Linehan's, UBCS modification, demonstration, behavior chain analysis: explanation, demonstration/role plays, Q & A
PRICING:
Workshop Registration Cost:
$35.00 for PAWNY members
$55.00 for Non-PAWNY members
CE Cost:
Free for PAWNY CE Membership participants*
$30 for all other NYS psychologists**
* For more information on the PAWNY CE Membership Program visit: https://www.pawny.org/ce-membership-program.asp
** CEs can only be provided to NYS psychologists.
Registration Deadline: Monday, November 1, 2021
To receive continuing education credit, you must attend the program in its entirety. This will be verified by online attendance at the beginning & end of the program. A program evaluation will be sent to you by email. The program evaluation must be completed and returned within 7 days before CEs can be awarded. CE Certificates of Attendance will be sent electronically within 14 days post event upon the receipt of a completed program evaluation and verification of attendance. No certificates will be awarded without a submitted evaluation.
Refund/Grievance Policies: Full refunds available up to 7 days prior to the event with no refunds offered after that date. If PAWNY has to cancel the program for any reason, participants will be notified by email and fully refunded. Any grievances regarding this program should be submitted in writing to the Chair of the CE Committee at ceprogram@pawny.org in a timely manner.
---