About Catherine Cook-Cottone, Ph.D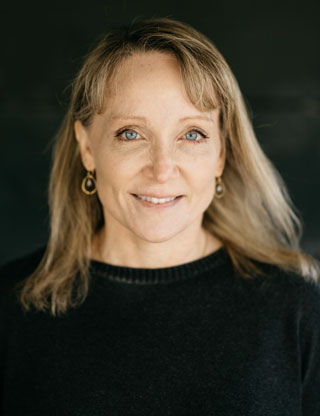 Dr. Cook-Cottone is a Licensed Psychologist, Registered Yoga Teacher, Professor at SUNY at Buffalo, and Co-Editor in Chief of Eating Disorders: The Journal of Treatment and Prevention. She is also the founder and president of Yogis in Service, Inc. a not-for-profit organization that creates access to yoga and delivers trauma-informed yoga teacher trainings. Catherine's research specializes in embodied self- regulation (i.e., yoga, mindfulness, and self-care) and psychosocial disorders (e.g., eating disorders, trauma).
Her research has been funded by lululemon athletic, the National Science Foundation, and UNICEF. Catherine has written six books and over 75 peer reviewed articles and book chapters. Her most recent books are tilted, "Mindfulness and yoga for self-regulation: A primer for mental health professionals" and "Mindfulness and yoga in schools: a guide for teachers and practitioners."
Her international work includes research and consulting with the Africa Yoga project helping to create and study a trauma-informed yoga curriculum among community yoga students in Nairobi, Kenya and among victims of gender-based violence and former child soldiers in Somalia. She is also a consultant with the United Nations Foundation helping to develop and deliver a mindfulness-based resilience training to humanitarian workers in North America, Africa, and the Middle East.
Presenting nationally and internationally, Catherine uses her model of embodied self-regulation to structure discussions on empirical work and practical applications. She teaches courses at the University at Buffalo on mindful therapy, yoga for health and healing, self-care and service, and counseling with children and adolescents. She also maintains a private practice specializing in the treatment of: trauma, anxiety-based disorders, eating disorders (including other disorders of self-care), and development of self-regulation skills.
PRICING:
PAWNY Members: $75
Student Members: $55
Non-PAWNY Members: $95
Student Non-Members (Valid ID req'd): $75
---
Buffet luncheon will be provided (covered in the registration fee).
RSVP through Tuesday, March 19
FOR ANY ADDITIONAL QUESTIONS:
For questions please contact Programming & Education co-chairs, Michael J. Zborowski, Ph.D. at zborowmj@buffalostate.edu or Emily Ets-Hokin at eetshokin@aol.com
---